Description
Interactive Nothing Phone (2)
Designed with impressive features and a myriad of thought processes put together, this phone takes you to the next level of interaction and strengthens communication, thus allowing for a more focused space.
Devised with Glyph Interface
This phone is interesting to use as it is built with GLYPH INTERFACE, an improved technology where you are actually using your phone without being on your phone. You get to set different light and sound sequences for each and every contact you have. This light and sound sequence is also applicable for notifications. You can make use of the light for the countdown, timer, metre indicator, and volume checker in addition to the portable ring light. You also get Glyph Composer where you can invoke different colours of light and sound combinations and create a unique Glyph ringtone.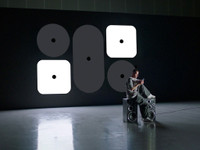 Available with NOTHING OS 2.0
This monochrome smartphone is smooth, quick and offers an intuitive experience with 15% faster app launch time. You also get up to three years of OS upgrades. Customised widgets are other interesting features of this phone that includes clock, photos, weather, etc. The Quick setting option on this phone lets you quickly navigate among apps and features. You can access information directly from your home screen from apps such as Weather and Nothing X.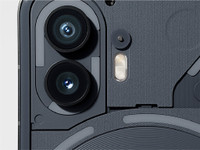 Built with Impressive Camera
This phone is built with a 32 MP front camera, letting you take beautiful photos in vibrant colours and in detailed clarity. Videos taken in the 32 MP front camera are spectacular and mind-blowing. The 50 MP main + 50 MP ultra-wide camera is upgraded with an 18-bit ISP (Image Signal Processor) to let you take detailed shots. You can capture the minutest details with the 2X Super-res Zoom camera and cherish the moments for years to come. Improve your cinematography experience with the 4K 60 fps on the rear camera and record a clear and quality video. You can also use the Action Mode when you intend to take high-action videos. The availability of 1080P at 60 fps makes you a star by allowing you to record stunning selfie videos. Click awesome portraits with the advanced HDR technology. This also works while using Night Mode where background noise is eliminated and delivers clear shots. Photography is made interesting with the New Motion Capture 2.0 algorithm that uses AI technology to locate moving subjects when you are busy taking photos.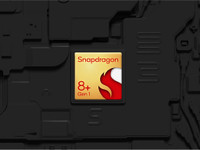 Designed with a Powerful Chipset
This smartphone is equipped with the Snapdragon 8+ Gen 1 chipset to deliver an incredibly fast performance. This Phone (2) has shown 80% improvement in performance. This Nothing Phone (2) is 17 cm in size and is built with an OLED display, adding 1600 nits of peak brightness. When not in use, this smartphone can save power with the LTPO gets adapted to the 120 Hz refresh rate and preserves power. Powered with a mammoth 4700 mAh battery and 15 W Qi wireless charger, you can go places and even power up your Ear (2) on the go.
Striking and Sustainable
This premium smartphone is designed with the idea of making it sustainable and be of use to a vast audience. This Nothing Phone (2) has a reduced carbon footprint of 53.45 kg. You get this mobile in plastic-free packaging and 60% of the paper used comes from recycled sources.