Description
Unmatched Connectivity
You can enjoy the features of 5G fast speeds with the Samsung Galaxy A14 5G, which redefines how you consume and share information by allowing highly smooth gaming and streaming as well as blazing-fast uploading and downloading.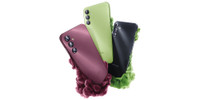 Sleek Design
This phone draws attention wherever you go with its sleek, minimalist appearance.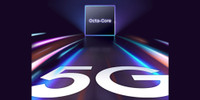 Powerful Processor
With the Octa-core processor and 5G connection combined in the Galaxy A14 5G, you get the efficiency and responsiveness you need to stay productive with ease.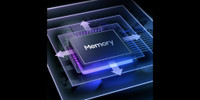 Convenient Multitasking
When multitasking while shorthanded, the Galaxy A14 5G helps by giving you the necessary additional space, enabling you to juggle between the apps and navigate through files with ease.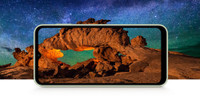 Vibrant Display
On the Galaxy A14 5G's 16.72 cm (6.6) Infinity-V Display, you have more room to see and perform tasks.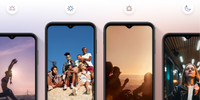 Monstrous Battery
You can work for hours on end with this phone's 5,000 mAh battery, which significantly boosts productivity. By doing this, you can boost efficiency and continue working uninterrupted for up to two days.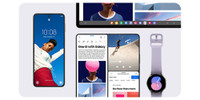 Incredible One UI
Thanks to the One UI of this smartphone, you can customise your phone that reflects your persona and enjoy a stupendous user experience.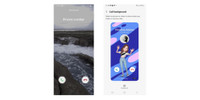 Customised Call Backgrounds
You only need to give a quick glance to identify the caller. Additionally, you can create unique avatars to customise and identify your smartphone.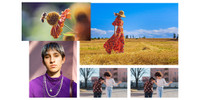 Impeccable Imagery
You can take stunning landscape shots with the 50 MP main camera that is included in this phone. Additionally, the Macro camera captures minute details, and the Depth camera gives your photographs remarkable depth. The front camera also produces stunning selfies that enhance your social media image.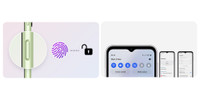 Brilliant Security
With 2 years of OS upgrades and 4 years of security updates, you can increase your security and enjoy seamless operation. Additionally, the side fingerprint sensor that can only be accessed with your fingerprint increases the protection of your private files by double-checking your security. Furthermore, you can access your phone's dashboard to examine its overall security, and the green light will alert you if any applications are utilising the microphone or camera.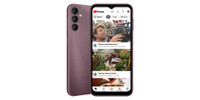 YouTube Premium
With this smartphone, you can get YouTube Premium for up to two months for free and have an uninterrupted ad-free experience.